VISIT BLESSED ALEXANDRINA'S TOMB
Alexandrina's tomb can now be found at the left of the main altar in the Parish Church of Balasar. To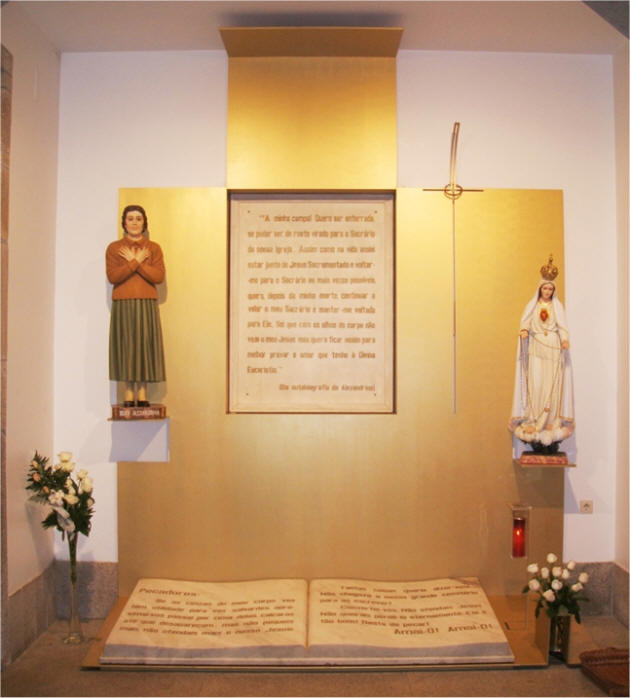 appreciate its importance, it is necessary to know this prodigal promise that Jesus made to her in June 1946:
I promise you – trust me — that after your death all the souls that visit your tomb will be saved, so long as they do not continue in sin and thus abuse the great favour I give them because of you.
In order that those who visit your tomb be saved, other graces needed, but those graces will be given to them by you.
The tomb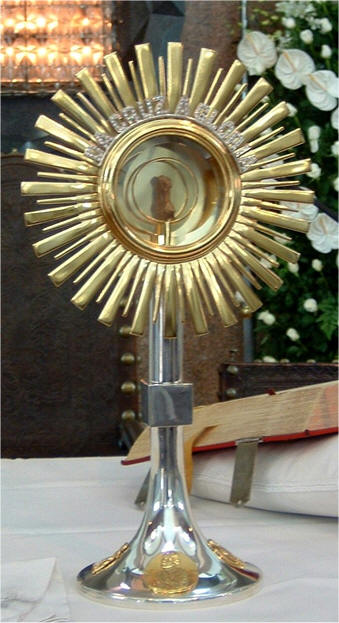 In 2006 an image of Alexandrina was placed next to her tomb. The blessing had taken place on 13th October.
Taking advantage of the circumstance, the tomb was considerably remodelled, with an overall positive effect. The image of the Immaculate Heart of Mary is very beautiful: it is original the stylised cross used to good effect, and a crown of thorns at the height of the horizontal crosspiece.
This was done with a recommendation of Alexandrina's in mind.
The back of the "book" that covers the sepulchre was raised so as to be easier to read; the letters be of the book and those of the message that hung on the back wall have been gilded to provide a more artistic effect.
At the right side was placed a rich reliquary, which contains a small bone of Alexandrina.
The reliquary