BLESSED ALEXANDRINA'S WRITINGS
— 3 —

Request for the Consecration of the world to the Immaculate Heart of Mary

It is important to reflect on the role that Blessed Alexandrina played in the Consecration of the world to the Immaculate Heart of Mary. Jesus asked for it with great insistence and the Beata of Balasar suffered very much so that it should be accomplished. Jesus said, on 3rd May 1941: "The whole of mankind is agonizing under the weight of the justice of the Eternal Father. Only She (the Blessed Mary) can save it". It is certainly true that Jesus continues to entrust to Her – to Whom the world was consecrated - the power of saving it.
Yet there are still features that seem necessary to clarify. For example, if the consecration is to be annual, why is it that Fr Mariano Pinho didn't call more attention to that in his books? Why does Fr Umberto not fight for it? If Alexandrina was to choose the liturgical day for this consecration, how did she die without having chosen it? Furthermore, why is it that after 1942, Jesus did not refer again to these requests?
The purpose in publishing this letter, that contains the first request of Jesus to obtain the Consecration, is to make it available to speakers of many languages; it is to encourage many people to think about these issues.
Balasar, 1st August 1935
Viva Jesus!
My Dear Father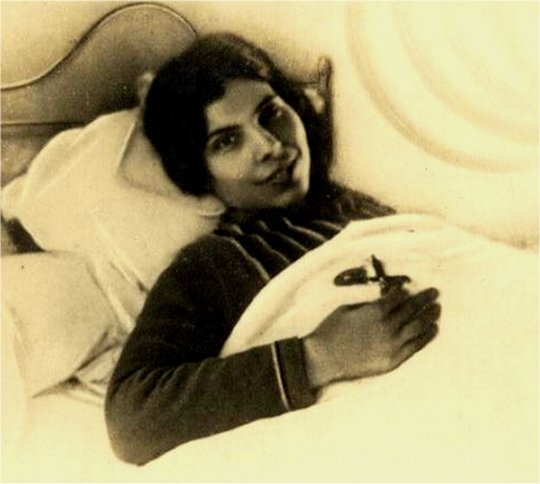 I am in such a way that I can hardly speak; anyway, I can not spend this day without saying anything to you, while my good Jesus gives me a breath of life.
I have passed no day without receiving my dear Jesus in my poor soul. How good He is for me! He gave me this great grace, of which I am not worthy: if only I knew to profit by it! Poor me, but I do not know.
I don't love Him as much as I desire nor as much as our Lord is worthy of being loved. It seems that everything will end; I pray already so little! I have no strength to do it.
Today I went to confession: I was so disheartened! May Our Lord not abandon me, in His infinite mercy. If He is with me, I overcome everything without difficulty; what I want is to suffer very much, very much for my loved Jesus, and what I want is that He not be offended. But what horror! How seriously He is offended! What sadness I experience for my dear Jesus!
On the 30th, after the Holy Communion, I felt myself very happy with Our Lord, I felt a great union with Him. After a few moments I heard Him calling me:
— My daughter, O my beloved queen, to what heights I have lifted you, to be a spouse of the Sacramental King.
Continue, my dear daughter, your short mission: while you live, pray to Me for the dear blind people, the poor sinners. You still have many to lead along your paths. I am the way, the truth and the life, lead them to Me so that I be loved. Do not leave Me alone for even one moment in my tabernacles. I am waiting for souls that devote to Me a love like yours, but they don't come to Me. I am so despised! But it is not only by that, I am offended! Commiserate with your Jesus, my angel, my love! Heal with your reparatory sacrifices this most contagious leprosy.
Tell your spiritual Father that, in proof of the love that you dedicate to My Blessed Mother, every year I want an act of Consecration of the world to be made, on the day of one of Her feasts, chosen by you: the Assumption, Purification or Annunciation. I want you to ask the Virgin without stain of sin, who shames and confuses the impure, that they leave the paths they have frequented and not offend Me more.
Just as I asked St. Margaret Mary to have the world devoted to My Divine Heart, so I ask you to have it consecrated to Her with a solemn feast.
I experienced again the smiles of our Lord, that I have spoken to your Reverence about, and then Our Lord said to me:
— Do not neglect your task. Tell him everything and he will send orders to you.
Today I received the news that shortly Your Reverence is going to receive a visit from my dear sister of Sertã: I was immensely satisfied.
My mother and Deolinda wish to be remembered to Your Reverence; I beseech you not to forget me when you are in the presence of Our Lord because I continue to do the same for you. Bless, for charity, the poor,
Alexandrina Maria da Costa.